sunday, january 23, 2011
7. Update
(Dragon and Lichen in the studio 2010)
Goodness me! Long time no update!
I do however update my Facebook page more regularly. Please join if you'd like to kept in the loop re my shenanigans and goings on:
http://www.facebook.com/pages/Jo-Cunningham-Artist/207305507846
All manner of things have gone down since April, although the bulk of them are actually music and modelling rather than paint related. There's been a few group exhibitions including Return To Glory and my first go at having a stall at Palm Beach Market which I loved! 2 new boards were born and an old friend came back for a facelift, now she's prettier than ever!
I'm super keen to get some of the kids into new homes, it's just time, you know? So if you see something you like do be in touch, make an offer
(Me and the gang at Palm Beach Market, Nov 2010)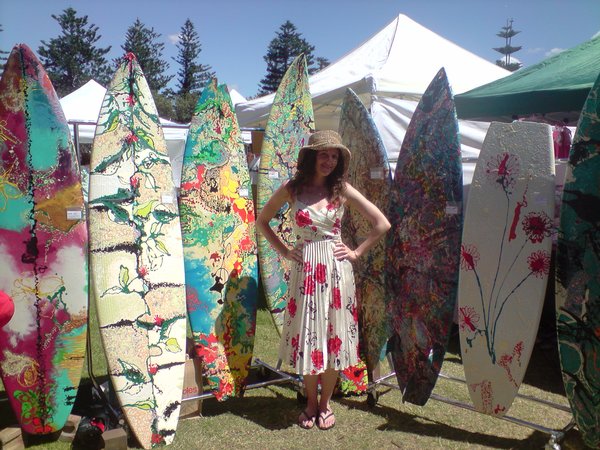 ---
Comments:
No comments
Post a comment