monday, november 26, 2012
Newport Market Day 2012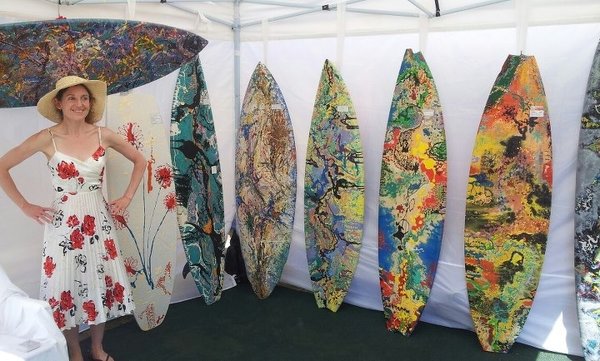 A great day was had at the annual Newport Market Day on the weekend!
Not only is this photo proof that I really am a cuttlefish, able to blend in seamlessly with my artwork, but this will be the last shot you'll see of me with my (and many other people's) favourites; Black Dancer (2nd on my left) and Hieroglyph (above me). Both sold on the day to lovely people who just had to have them.
Many thanks to Thomas Knox Arnold - Art & Sound for all his help and support on the day and for taking this lovely photo!
Also thanks to Tim and The3Events team for all their efforts to make the day a success.
---
Comments:
No comments
Post a comment