friday, january 11, 2013
Flowers, guitars, Facebook, and will not be at Newport Market in January
Firstly, please note: I will not be having my regular stall at Newport Artisan Market on the 19th Jan. I shall be away at a 5 day yoga workshop! Looking forward to returning to Newport on 16th Feb!
Secondly, Flowers 2 recently sold and is apparrently very happy in her new home. Here she is (first on the left) pictured with old friends: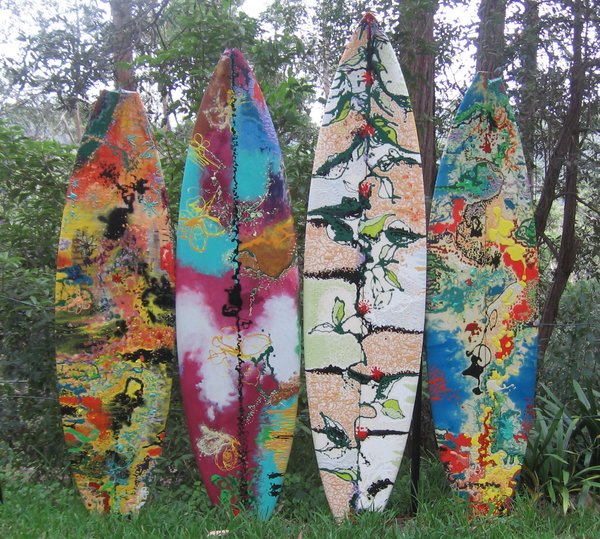 Thirdly, I'm still working on my first guitar. She's ready to hang, and I even took her to the last two markets, but I can't help but keep working on her. I think she's almost finished...here's a link to a sneak preview of her from my Facebook page.
And lastly, for more frequent updates on my works in progress, markets, exhibitions etc. do 'like' my Facebook page. I look forward to seeing you there!
---
Comments:
No comments
Post a comment